I will be starting a new lab on Computational Cognitive Science, next month at University of Stuttgart. I am looking for two PhD students working on the connection of EEG and Eye-Tracking. and methods development.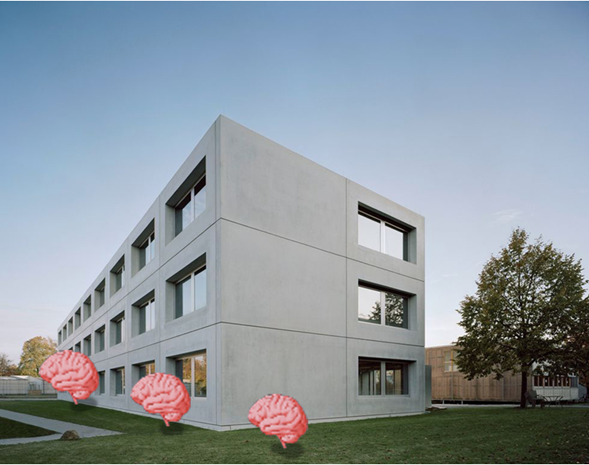 What can I offer?
A 100% TVL-13 position (calculate your monthly income here, increases after one year and after three years) for 3.5 years
A small lab with direct supervision
An "extended" lab with Andreas Bulling (e.g. we hold group meetings together)
High scientific rigor
Family-friendly and all-welcoming lab athmosphere
Travel money to at least 1 large conference and one summer school/year (depends on actual costs and my actual budget available, but this is what I plan/aim for)
Childcare budget for conferences
Flexibility for own projects (a plan exists, but we can deviate based on your own ideas)
Flexibility for a summerstay/internship in another lab (in Germany or abroad)
After 2 years: An honest discussion whether and how to prepare for academia or industry in the remaining time
Contact to students I formerly supervised
Some cool equipment relating to VR, 3D printing, motion tracking etc.
Flexible starting date, September at the earliest (please indicate in your cover letter when you would like to start)
What should you offer?
This is a list of what you *should* offer, but there is no need to offer all of those skills – there is lot of time to learn them during your PhD 🙂
A genuine interest in scientific advances
Scientific integrity, confidence to question authority (as "science is the belief in the ignorance of experts"), and the ability to stand up for good science
Basic coding skills (Julia/Python/R/Matlab preferred over C/C++/Java etc.) – we will improve those in your PhD!
Best case: Timeseries data-analysis experience (EEG, Eye-Tracking preferred over SCR, fMRI, fNIRS etc.)
Best case: Statistic skills (knowledge of multiple regression & mixed models is a plus!)
Background in neuroscience, cognitive science, statistics or related field
You should be prepared to do some teaching (~1 course/semester) and potentially some BSc/MSc supervision
Excellent command of English in writing and speach. German is not required, but a plus if working with participants
Being kind and open
What is the procedure?
You apply with

CV
Transcript
Master's thesis (when the thesis is not completed yet, please send me another relevant and recent report/paper/essay and tell me when you will finish your thesis)
Link to code example (e.g. github link to an analysis you have done, a program you wrote, a pull-request you made)
Short cover letter (max. 1 page)

Please send PDFs (e.g. lastname_cv.pdf, lastname_transcript.pdf) in a single email to phd@benediktehinger.de. Please indicate starting date and which position ("Physiology", "Analysis" or both) you'd like to apply for
If I see you as a potential candidate, I will schedule a jitsi online interview
I might require a small coding challenge (depending on how illuminating the provided code examples are)
After some time, I will decide for a shortlist and invite you back for a presentation on your thesis-topic
If all goes well, we will start a journey together 🙂
Position "Physiology"
We will be looking into modelling of EEG activity from eye-movement related parameters (extending on https://www.biorxiv.org/content/10.1101/735530v2). Additionally we will combine model-based analyses with EEG data. If you have interests and experience with Eye-Tracking, EEG, data collection, multiple regression analysis, then these skills are certainly helpful for this position.
Position "Analysis"
We will push the multiple regression framework, which is gaining much traction lately ("unfold toolbox" https://peerj.com/articles/7838/), to the next level. If you have interests and experience in EEG data analysis, multiple regression, GAMs, statistics, mixed models, then these skills are certainly helpful for this position
The physiology position will focus on the application of methods, while the analysis position will focus on the development of methods.
The projects will be in collaboration with other senior researchers e.g. Andreas Bulling (Stuttgart) or Olaf Dimigen (Berlin).