An interactive ICA tutorial
Some years ago, I wrote an interactive tutorial for ICA using D3.js and some java-script but never published it. Now I let it fly. I got inspired by this page from Arnould Delorme.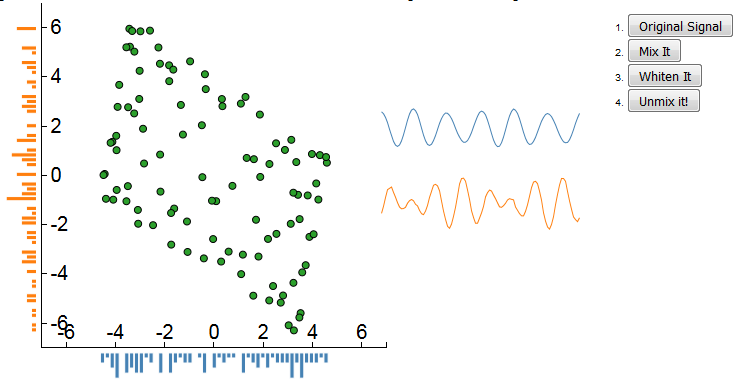 Click the Image or the link here
I also gave a presentation about ICA using the tool which you can find here
If you find mistakes or problems please drop me an email.